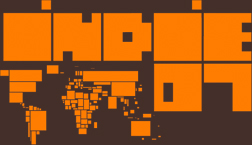 ACIDENTE


A documentary by Cao Guimarães and Pablo Lobato, MG, 2006, 72´.

A poem composed of 20 names of Minas Gerais towns and cities is the rhythmic body of this movie that is open to what is unforeseen and improvised. Instigated by the names of these cities, the team visits each one once. The movie is built in two narrative levels, in a movement of immersion and submersion: one of the is formed by the history of the poem, and the other is composed of common events that appear accidentally in front of the camera in each one of those places. An open perception to allow oneself to mix in with the quotidian of each of those places, and capable of revealing how much life is unpredictable and accidental.
---------------------------------------------------------------------------------------------------------------------------
ABOUT THE DIRECTOR
Pablo Lobato was born in 1976 in Bom Despacho, Minas Gerais. He graduated in Communication and the Arts (PUC-Minas) and specialized in the Cinematographic Language (PUC-Minas and UFMG). He is one of the founders of TEIA, a center for audiovisual research and experimentation. He is a director, a photographer, an editor and a screenplay writer. He made the documentary films Mira e Cerrar a Porta and the short film Outono. Acidente is his first feature film, and has been shown in various festivals such as the 59° Festival Internacional de Cinema de Locarno (Switzerland), the Sundance Festival (2007) and the 36° Rotterdam Cinema Festival.

Cao Guimarães (see Andarilho).