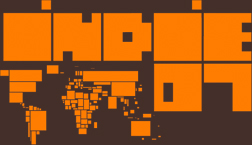 Ô, DE CASA!


A documentary by Clarisse Alvarenga, MG, 2007, 70´.

The expression "Ô, de casa!", used in rural areas as a form of requesting permission to enter a house, was appropriated as a name for this movie. Five small houses, that children and teenagers built spontaneously in unused public areas, are shown. These houses are located in the middle Jequitinhonha valley region, in the Imbirussú village, in São Sebastião das Águas Claras, and in Belo Horizonte. Each one of these houses is built with a different type of material; usually branches, banana tree leaves and building material. Each house has its own history: the unwanted visit of a boy; the possibility of founding a space for individuality; lunch prepared by the girls; and reconstructing a house that had been destroyed.
---------------------------------------------------------------------------------------------------------------------------
ABOUT THE DIRECTOR
Clarisse Alvarenga is a journalist and has a master's degree on multimedia. She lives and works in Belo Horizonte, where she was born in 1974. In 2001 she finished the documentary Umdolasi, a movie about children playing in the streets of Belo Horizonte. She then filmed Verde Vermelho (still being concluded), which is about the relation between history and childhood in the Morro Vermelho district. These two movies, to which is added Ô de casa!, form a trilogy about the world of children.